Post Cards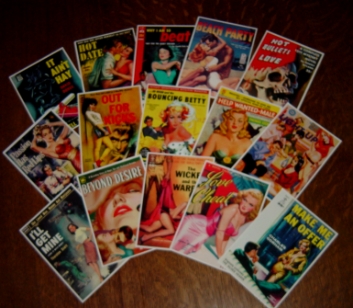 These high-definition post cards are sold in several special-interest bookstores around the country, as well as on-line.
The first two pictures to the left show cards available from "Pulpcards," which can be accessed from my "Links" page. Or, you may be able to order them through the mail by writing:
Jeffrey Luther, PC Design, Po Box 40859, Santa Barbara, CA 93140.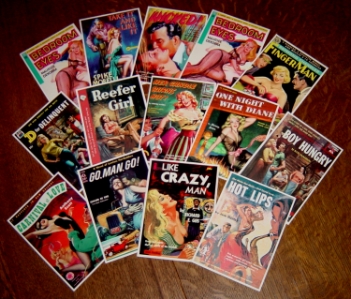 The last photo is of cards available from Astounding Graphics, also on my "Links" page.
Several people have written me and asked how they might obtain higher quality images for "projects" they're doing. My answer is to buy the books and scan them themselves. Another (much cheaper) option is to buy these cards and scan those. They all seem to be superbly reproduced.
There are many, many more cards available than just those shown here.